Wedding Officiating
Weaving wedding experiences that celebrate all you are
Wedding Officiating
Weaving wedding experiences that celebrate all you are
Be supported and celebrated in your journey toward your wedding day.
Choose a wedding that feels like you. In your own words about each other, God/dess, marriage, spirituality and tradition. An experience that holds you and welcomes your family and community as they celebrate the next step on your journey together.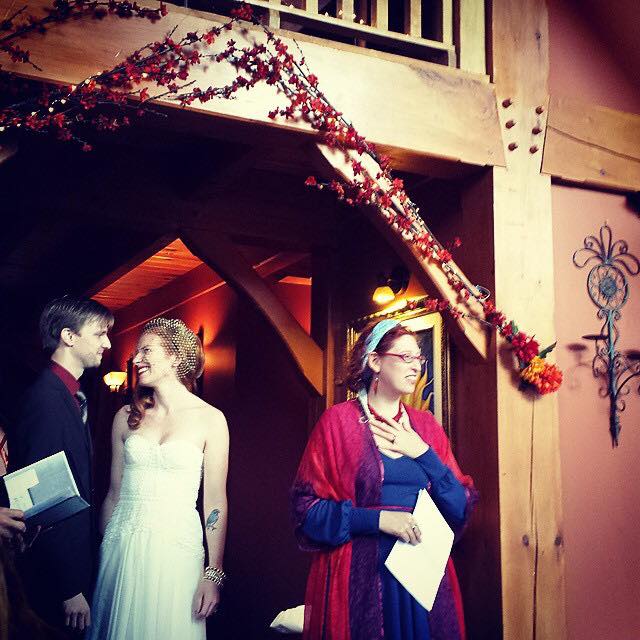 Co-creating wedding ceremonies that are woven with the values of both of you
For interfaith couples, LGBTQ+ couples, Jewish couples and couples of all backgrounds who want a customized spiritual ceremony
I might be your ideal wedding officiant if:
you're looking for a Jewish officiant for your interfaith wedding who wants both of you to be fully involved and present in your co-created ceremony, without leaving any part of you behind.

you want a ceremony that you and everyone you invite will recognize as uniquely you, beautiful, meaningful, relevant, and joyful.

you want a wedding ceremony that both your bubbe and your partner's atheist/Christian/Sikh/Finnish dad will love and feel proud to be a part of.

you want an officiant who is interested in your whole selves, families, work and home lives, understanding that this journey is a holistic one.

You want an officiant who doesn't want you to settle for what you think "should" be done.

The ceremony is the most important part of your wedding day to you.

 
Make your wedding the meaningful and memorable experience you want it to be.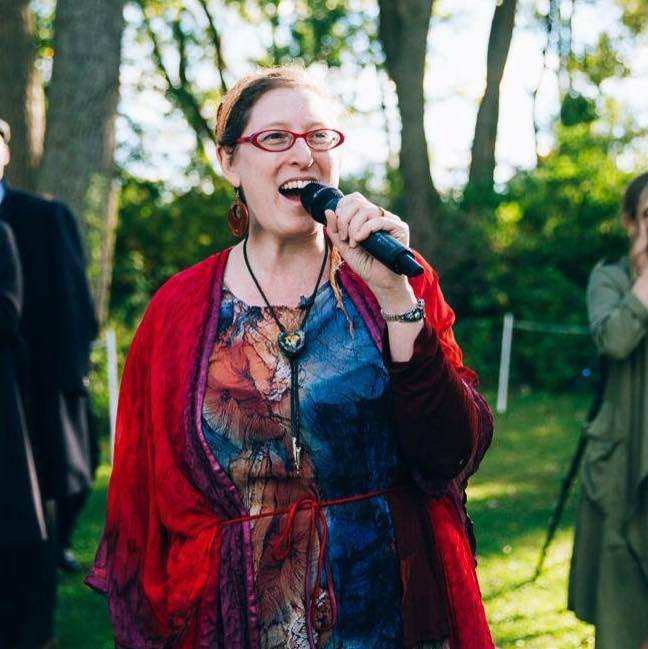 I am Annie Matan.
I am a Jewish Hebrew Priestess who officiates wedding ceremonies for interfaith couples, LGBTQ+ couples, Jewish couples and couples of all backgrounds who want a spiritual ceremony.
I am passionate about supporting families through the journey of preparing for marriage as well as planning a ceremony.
A
s a non-rabbi Jewish Spiritual Leader in the Toronto community, I can serve interfaith couples with ease and joy to have a wedding ceremony that is woven with the values of both of you and your families.
The ring ceremony was so beautiful
The ring ceremony was so beautiful!  It continues to be the part of the wedding that almost every guest remarks on when they talk to us about their experience. 
Just today, our friend said it was incredibly participatory and meaningful for her. She said she knew it was special right from the very beginning when you brought people together for the toast through song.
We also loved the ceremony and appreciate all the care and attention to detail that you worked into each part of it.
Most memorable experience of our lives
I wanted to say thank you for what was truly one of the most memorable experiences of our lives. I am so grateful that you officiated our spiritual Union and it should be mentioned that we heard from so many people that is was the most moving ceremony they have ever seen and they were loving how personal it was to Sam and I.
Such glorious integrity and conscious attention
Thank you for making our wedding such an exceptionally meaningful and beautiful, tender and fine, vulnerable and strong experience.
The time we spent together leading up to the wedding was significant in the best ways, and we felt held and supported by you on the day.
Thank you for joining us with such glorious integrity and conscious attention.
Thank you for joining the circle of our life. Looking forward to more joyous gatherings!
Annie is a gifted community leader and wedding officiant
She worked with us to craft an incredibly special and sacred wedding ceremony. She spent time getting to know us individually and as a couple so that she could tailor the ceremony to us and to our families and make it exactly what we wanted to have. She helped us decide what traditions were important for us to keep and in what ways we could make the ceremony our own. She helped make it an extremely enjoyable and memorable experience for us and our guests.
Annie has a beautiful, soulful voice and a wonderful grounded presence. She projects love, openness and authenticity. She checked in with us on every aspect of our ceremony to make sure we would be comfortable—what she would say, what language and translations she would use, how she could support us, and what kind of participation we wanted from friends and family. We could not be happier with the final result. Multiple guests told us afterward that it was the most meaningful wedding they had ever attended, and we thank Annie for working with us and going above and beyond in facilitating our wedding.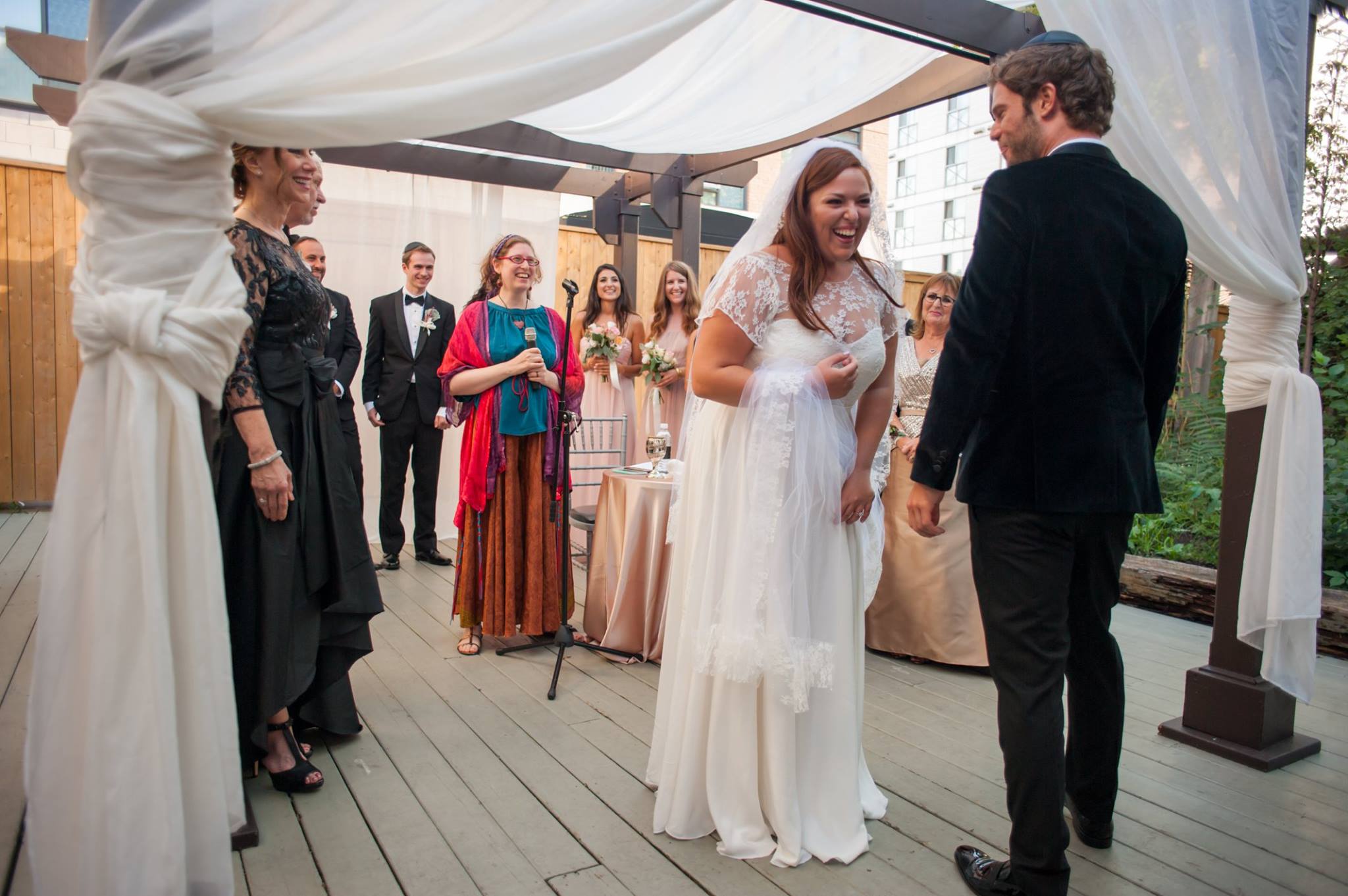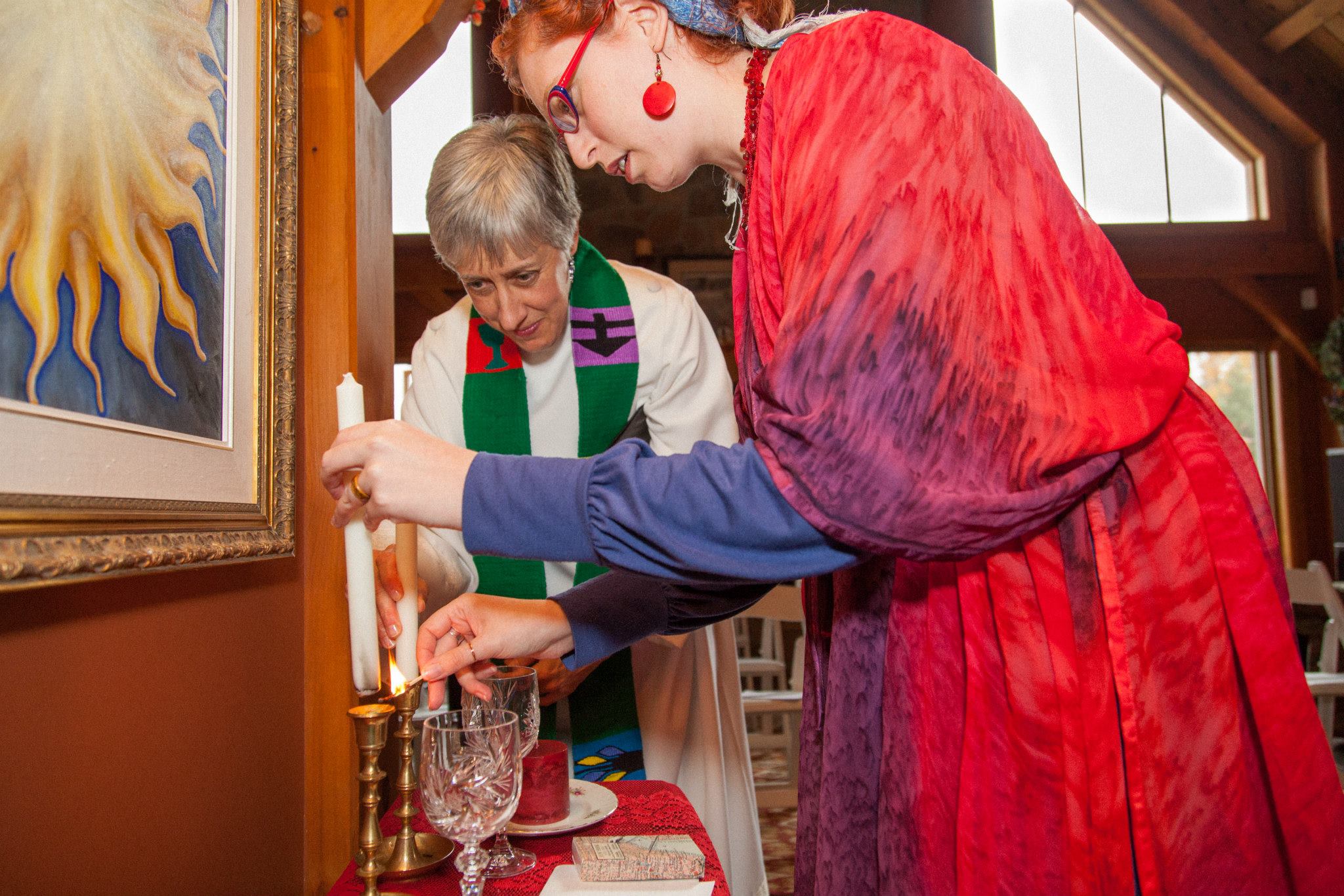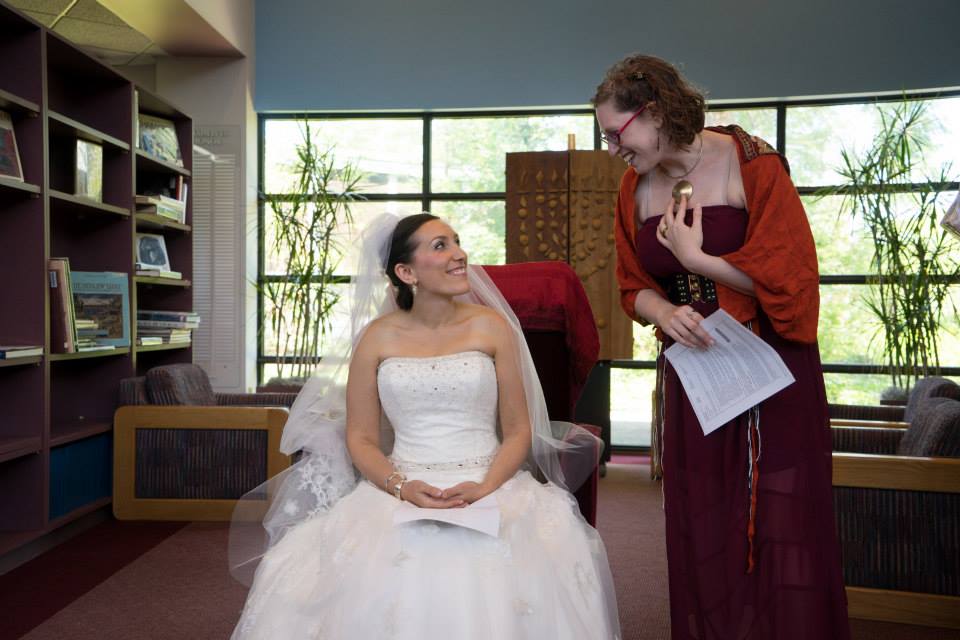 Customized Wedding Journey
Co-creation process with email support and meetings in person, by zoom or by phone:

One session with both of you for beginning the journey

One interview with each of you to get to know your language and beliefs about marriage, spirituality and each other

2 ceremony co-creation sessions with both of you

3 additional optional Zoom/phone call check-ins as needed

Spiritual Guidance check-ins for support through the journey towards marriage as well as other things happening in your life such as work transitions, moving, new baby, family dynamics and more. (individually or together)

Vendors and resource recommendations for the wedding and marriage preparation
Guidance through obtaining, signing and submitting of legal marriage documents

Wedding day:

Dedicated spiritual support throughout your wedding day
Facilitation and legal officiation of your customized wedding ceremony
Creation and facilitation of a pre-wedding ritual for "first look" (Bedekin)
Your Investment: $2000
If you pay in full up front, you get a bonus Intuitive Spiritual Guidance session to use for yourself or gift to a friend.
Payment plans available.
Personal Priestess Wedding Journey
includes everything in the Customized Wedding Journey plus a selection of:
Co-creation or editing of spiritual marriage contract (Ketubah)

2 ceremony co-creation and coordination sessions with civil or spiritual co-officiants (if applicable) 

Text for programme book/explanation of Jewish customs

Calls with family members (as needed) 

Additional planning calls with wedding vendors
Investment: Call for details
If you'd like to explore co-creating a deeply meaningful, inclusive and uplifiting ceremony with me, we begin with a conversation. Let's talk.
Click the button below to schedule a call with me to see if working together is a fit.
My daughter was married in a blended ceremony of the Jewish and Christian traditions, with Annie Matan as our Jewish officiant. I think this was probably the most meaningful, moving, inclusive, uplifting ceremony that I have ever witnessed.
Indeed people of both faiths at the wedding kept remarking over and over just how unusual and wonderful it was.
On the simplest level, Annie respected and brought to life fully the wishes of my daughter and son-in-law. But more than that, she made a packed room feel like an intimate gathering: filling the room with the spirits of beloved father and grandparents who had passed away; encouraging guests to share openly the love and good wishes they felt for the couple; gently explaining Jewish tradition to those not of the Jewish faith; showing those of the Jewish faith how our old traditions can be revised and renewed to be relevant in our own time and place; making people feel so at home with her beautiful singing that we, too, joined in joyously and lovingly.
Annie's fresh approach brought both humour and weight to the ceremony. She cared deeply, not only to express the richness and emotion of the Jewish tradition but also to work hand-in-glove with the Christian officiant to celebrate and officiate as a team – honouring each other's role and the religions of both families.
The next day my daughter and son-in-law told me that the ceremony was better than either of them had ever imagined. I have been to a few weddings in my time, as had most everyone at the wedding, and we all agreed, this was very special. I cannot recommend Annie highly enough.