Wedding Officiating
Weaving wedding experiences that celebrate all you are
Wedding Officiating
Weaving wedding experiences that celebrate all you are
Co-creating your Toronto wedding ceremony, woven with your values 
For interfaith, LGBTQ+, Jewish and
folks
of all backgrounds who want a customized, non-traditional spiritual ceremony
I might be your ideal wedding officiant if:
you're getting married in Toronto.
you're looking for a Jewish officiant for your interfaith wedding who wants the partners to be fully involved and present in your co-created ceremony, without leaving any part of you behind.
you're Queer or Polyamorous and want an officiant who can relate and weave a ceremony with all the right pronouns and nuance for your unique partnership.
you want a ceremony that you and everyone you invite will recognize as uniquely you, beautiful, meaningful, relevant, and joyful.
you want a wedding ceremony that your bubbe and your partner's Atheist/Christian/Sikh/Finnish (etc.) dad will love and feel proud to be a part of.
you want an officiant who is interested in your whole selves, families, work and home lives, understanding that this journey is a holistic one.
you want an officiant who doesn't want you to settle for what you think "should" be done.
the ceremony is the most important part of your wedding day to you. 
Be supported and celebrated in your journey toward your wedding day.
Choose a wedding that feels like you. In your own words about each other, God/dess, marriage, spirituality and tradition. An experience that holds you and welcomes your family and community as they celebrate the next step on your journey together.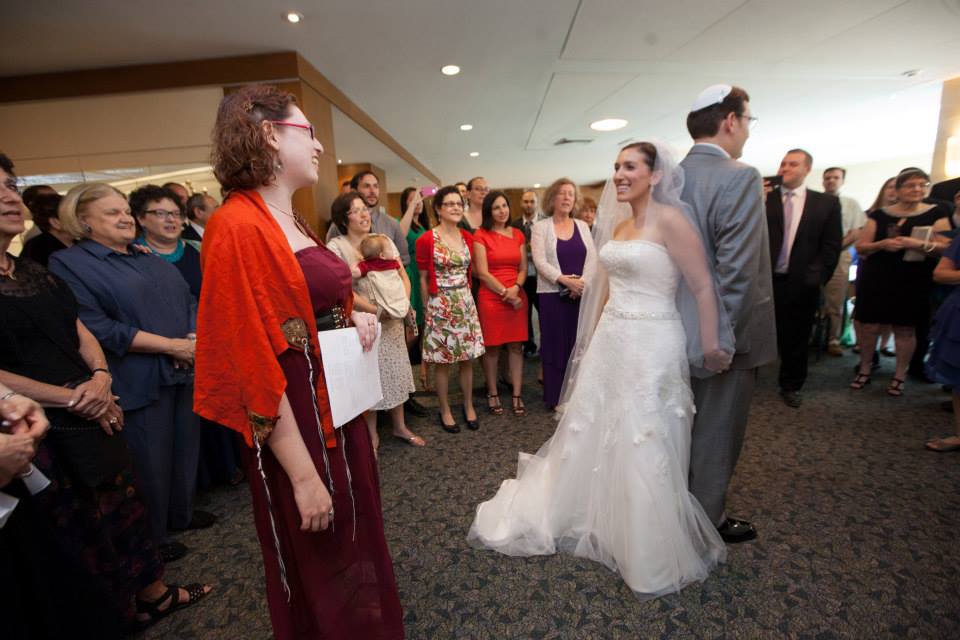 Make your wedding the meaningful and memorable experience you want it to be.