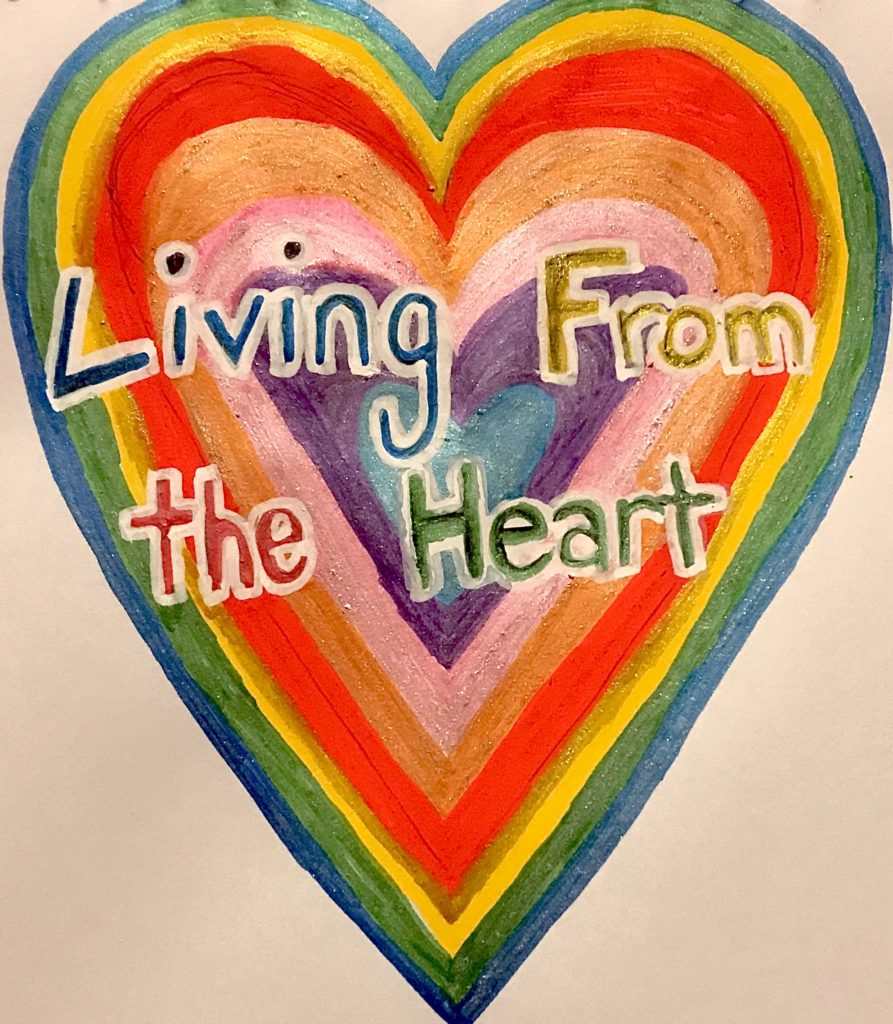 Living from the Heart is a facilitated journey through our collective evolution. Our weekly Red Tent women's* circle is a brave space where we are seen, heard, and held for who we are and to become our most courageous, vulnerable, and authentic selves. Here, we challenge the internalized programming of White Supremacy, Patriarchy, and Colonialism that shaped us and support each other in becoming aware of our conditioning and unlearning it. As we free ourselves, we reprogram our nervous systems, rewire our brains and heal our ancestral lines. 
Harness the power of the individual and collective experience to create the world of our dreams in our lifetime, right now.
This experience will fill our cups. When we are fully resourced, we overflow. And with the overflow, we resource others. When we are fully resourced we thrive and when we each get to thrive, we all get to thrive. In community, as a collective, in kinship. Right now.
Ongoing enrollment. Join when you want the extra support.
* Our community explicitly includes trans women.
The Living From the Heart Community includes:
Weekly Red Tent circles on Zoom, opening our hearts to specific themes around radical compassion each week, drawing on our lived experience.
These face-to-face gatherings will:
meet on Thursday nights from 7:30 – 9:30 PM ET
open our hearts
support us all
facilitate a brave space for sharing
foster connection
be woven with spiritual guidance
support the unlearning of white supremacist, patriarchal, and colonialist conditioning that harms us all
collectively dream the world we want to see RIGHT NOW. 
Private Living from the Heart Facebook community for those of us on this heart-opening journey.
The Facebook community experience will include:
Regular, 1-hour, Zoom spiritual guidance and sharing about how the radical compassion themes are showing up for us (recordings will be posted in the Facebook group for those who cannot make it for the live session.)
Weekly card readings for our group with blessings and messages
a space for members to share our experiences, gratitude, learning and prayers through this time
BONUS option to include monthly one-on-one 30-minute Intuitive Spiritual Guidance session
Cost to participate (CAD):

Full Living from the Heart Solstice to Solstice experience PLUS Spiritual Guidance includes:
Weekly Red Tents
Themed card readings for the group
Office Hours with the Priestess
Private Facebook Community and
BONUS monthly 30-minute Intuitive Spiritual Guidance
Sliding Scale: $218 – $136 – $88/month
Full Living from the Heart Solstice to Solstice experience includes:
Weekly Red Tents
Themed card readings for the group
Office Hours with the Priestess

Private Facebook Community
Sliding scale: $136 – $77 – $44/month
Living from the Heart Solstice to Solstice Private Facebook Community ONLY includes:
Recordings of Weekly Red Tents
Themed card readings for the group
Private Facebook Community
Sliding Scale: $18 – $10 – $5/month